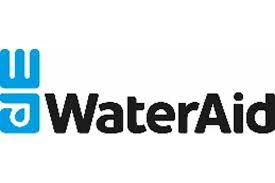 About the position
Location: Phnom Penh, Cambodia
Deadline: 28 February 2021 
Contract type: Full-time
Start date: first-week March complete by end April.
Background
WaterAid Cambodia is seeking an experienced WASH Financing expert to work and assist program team to facilitate and work with key government and non-government sector actors to apply recommendations and key findings from the fiscal decentralization study on local water supply services in Cambodia, to develop the country advocacy and influencing plans for WaterAid Cambodia future programming.
Financial gaps have been a key hindrance in developing the water, sanitation, and hygiene (WASH) sector. However, less analysis and advocacy has been undertaken to understand and address countries' critical public financial management challenges that impact the ability of the WASH sector to utilize existing public finance effectively. This includes the impact and extent of fiscal decentralization, which focus on the transfer of functions and resources to the sub-national administrations (SNA).
The research on fiscal decentralization for local WASH services in Cambodia is conducted to gender country-level evidence and collaboration to identify possible improvement for the effectiveness of fiscal decentralization for WASH. The study focuses only on water supply, covering both rural and urban sitting. As with the SNA, it focuses mainly on district/municipal (DM) level, which, according to the Government decentralization policy, will play important roles of service delivery including clean water supply.
Objective of assignment
Use existing completed survey report/desk review–to identify and outline "big issue/challenge", factors, potential opportunities,solutions and programming approaches and advocacy plans for WASH financing in Cambodia context linking with regional and global trends.
Outline key actors(stakeholder mapping)in Cambodia and they're contribution towards WASH financing using political economic analysis tool/or other tools.
Identify potential areas where WaterAid's can play a strategic or programming-based role in securing WASH financing in Cambodia.
Facilitate internal and external consultations (series) with relevant WaterAid staff and stakeholders to develop country costed advocacy and influencing plans and including Program Theory of Change (ToC).
Facilitate and assist WaterAid team to pilot/implement at least one top example prioritized activity from Country advocacy plans.
Outputs
A desk-based review of existing report, data sources, and information available on local WASH services in Cambodia conducted.
Workshop with government, donors, agencies, civil society, rights groups, private
sector, academic and community stakeholders (if needed) conducted.
Country advocacy and costed plan for WASH financing developed with participation
and involvement by WaterAid and key stakeholders
At least one top prioritized action is tested/piloted and documented.
Requirements
Education:
Post-graduate in Public Finance, Economic, development management and related fields
Experience:
Have a relevant qualification (for example, relating to decentralisation, economics or on public finance development ),
Have knowledge of public financing flows in Cambodia and knowledgeable on current fiscal decentralisation policy.
Have experience / knowledge of WASH sector financing
Have experience and confidence engaging with national and subnational government and civil society.
Have experience performing PEA (Political Economic Analysis) analysis.
Have strong facilitation skills.
Have qualitative and quantitative analysis skills and experience
Highly collaborative and an ability to work effectively with a range of people and organisations at all levels.
Sound knowledge of, and proven commitment to achieving outcomes with a focus on equality, inclusion and rights.
Excellent written and spoken communication skills, strong track record of high quality analytical and research reports.
Personal qualities:
A commitment to gender transformative, inclusive and rights-based approaches.
A commitment to child safeguarding.
A commitment to WaterAid's values and approach.
How to apply
Please submit an application to cambodia@wateraid.org.au by 28th February 2022 (5:00 pm Cambodia time is the latest deadline).
Applications for this position must include a resume (2 pages) and a cover letter (2 pages maximum) addressing the above Qualification, Skills and Selection Criteria. Please also include links to examples of your work, previously published studies or reports or advocacy
plan/work (WASH financing will be great).
Please note that only shortlisted candidates will be contacted.
For further information please contact sokkung.sou@wateraid.org.au
For more detail Click here