Partnerships with private sector and civil society organizations is at the heart of Greencap Project.
GREENCAP Project intends to be innovative in the way it involves private sector and other representatives from the society at large at all stages of the project, and at different levels:
A. At global level: an opportunity for multi-sector public-private partnership towards green business development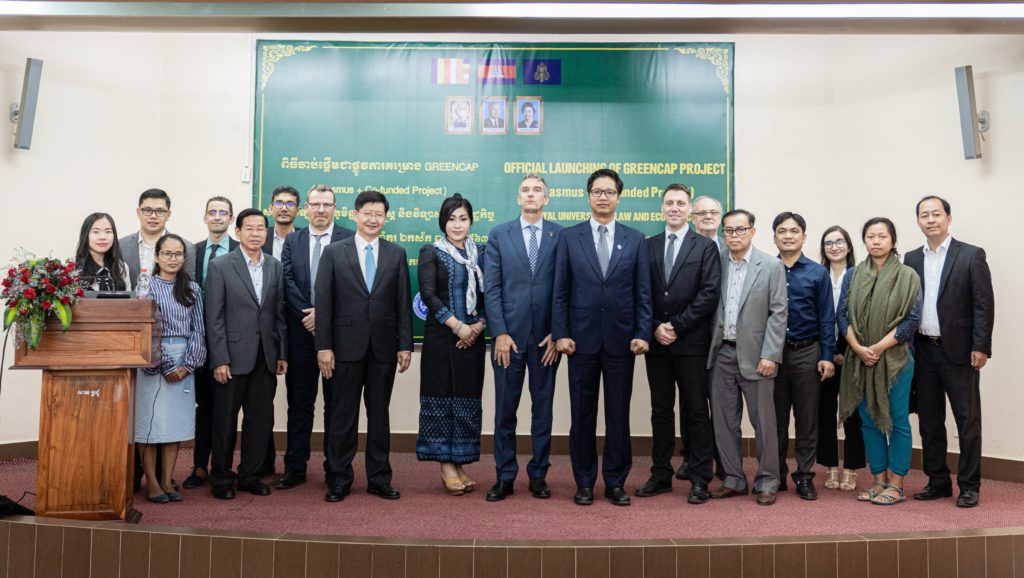 GREENCAP intends to establish an occasion for multi-sector public-private partnership to foster the Cambodian growth towards green business development. To this goal, the project has created a professional committee with focus on teaching, research and partnerships opportunities.
In Cambodia, the existence of such committee is a strong innovative management tool. The committee is expected to discuss action plan to promote research-oriented business, propose relevant subjects of Master and PhD dissertations, etc.
During the Green conference, we expect the discussion to raise practical and potentially innovative solutions who will feedback the HEIs curriculum and research.
We are still looking for companies representing the Green Tourism and Industry sectors. If your company is interested, please contact Mrs LY Sokunthy, responsible for this topic under GREENCAP Project.
Mrs LY Sokunthy
Position: Network Coordinator in Cambodia
Address: National University of Management, Phnom Penh, Cambodia
Tel: +855 81 882 122
Email: ly.sokunthy@num.edu.kh
---
B. At national level: establishing links between green business and students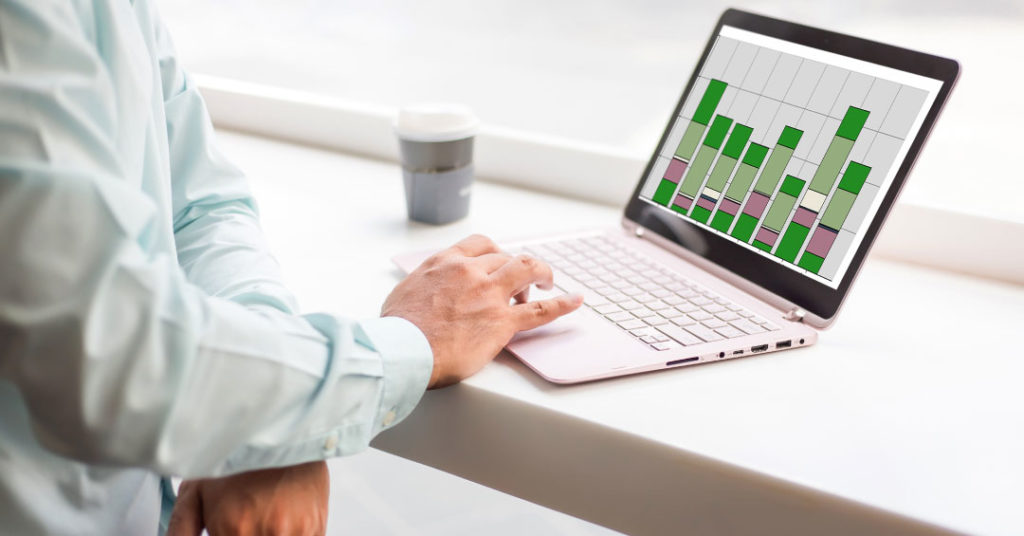 At meso-level: The project aims to establish green job market matching opportunity. HEIs are responsible to sustain links between the world of work and students. They must provide sufficient workforce skills for the student and connection to the employment network. As such, nowadays all HEIs must strongly commit to develop a career support centre and/or to organize (or participate in) a job fair for their students, as well as develop their Alumni network. Job fairs, career centres, jobs platform, are missing in most Cambodian Universities. GREENCAP will innovate by covering this gap.
If you want to participate to Job Fairs or develop partnerships with us to disseminate your job or internships offers, please contact Dr. Ty Boreborey, responsible for this topic under GREENCAP Project.
Dr TY Boreborey
Position: WP 3 Leader, Institute of Technology of Cambodia
Tel: +855 12 395 029.
Email: borey@itc.edu.kh
---
C. At university level: Greening courses and organizing green Olympiads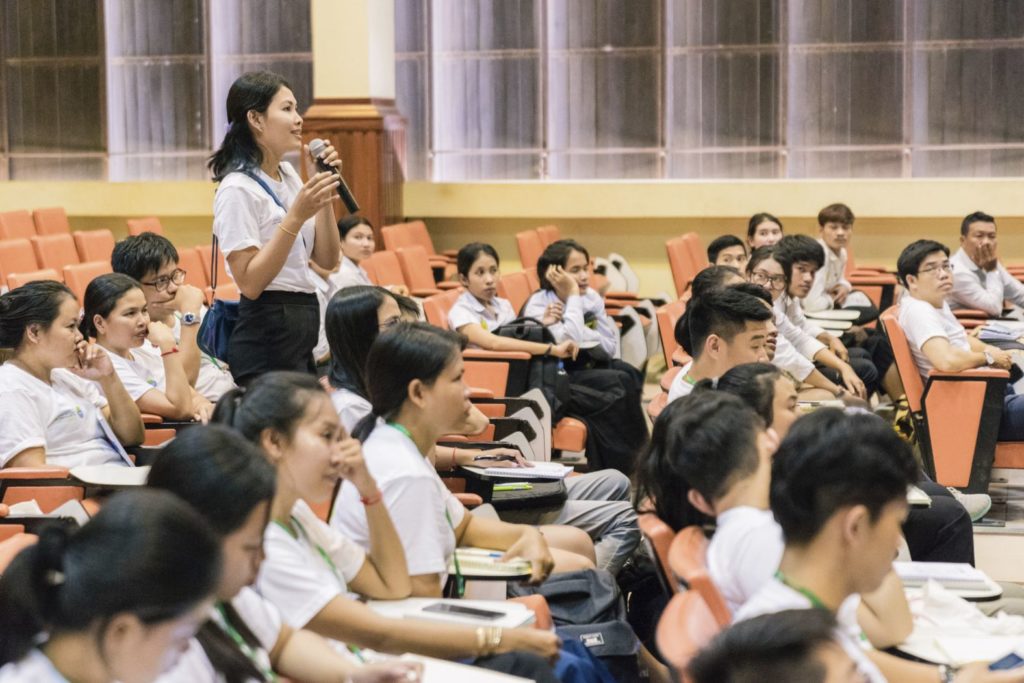 GREENCAP promote incentives to develop green business modules into universities' curricula (includes transfer new interactive teaching technologies and train teacher) with the help of outcomes from macro and meso level. In addition, to reform the universities educational system, GREENCAP project will try to minimize the gap between secondary education and HEIs student via Green Olympiad and Green Debate Competition.
If you want to participate to these activities by sponsoring green debates and competitions or by providing your expertise (as an individual or as a company), please contact Dr CHEA Ratha (for the green courses) or Mr Laurent MESMANN for the green olympiads. 
Dr CHEA Ratha
Position: WP4 Leader, University of Battambang
Tel: +855 53 6666 009 or 12 319 045
Email: chearatha@ubb.edu.kh
Mr Laurent MESMANN
Position: International Network Coordinator in Cambodia, Royal University of Law and Economics
Tel: +855 (0)68 98 98 18
Mail: laurentmesmann@gmail.com