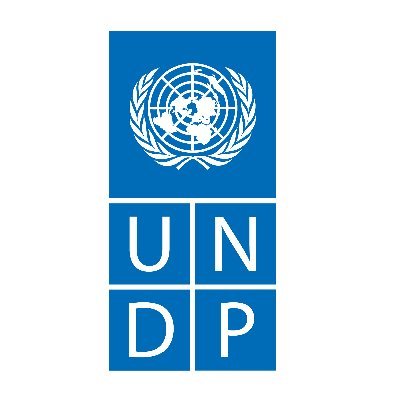 About the position
• Location: Phnom Penh
• Deadline: 08-Jul-21 (Midnight New York, USA)
• Language Requirement: Excellent written and spoken English required
• Contract type: Individual Contract
• Schedule: 15 July 2021 to 15 May 2022 / 150 working days

Background
Over the past two decades, Cambodia has made significant economic progress, with growth being over 7%. However, the unfolding COVID-19 pandemic just simply reduced this progress extensively. Together with the withdrawal of the Everything but Arms Scheme by the European Union, the pandemic presented the Royal Government of Cambodia (RGC) with a daunting challenge since the end of its civil wars two decades ago. The RGC is encountering unprecedented tasks between maintaining economic stability and ensuring protection, safety, and security of her citizens. Demographically, the country is also under an immense pressure to promote economic diversifications so that the new growth sectors could offer new and better sources of growth, high-value jobs for its youthful workforce and getting ready for fast recovery from the crisis. Ultimately, this helps the country to timely ripe the population dividends in the next decades.
The COVID-19 crisis has given rise to new digital public services and demand on existing services. Cambodia recorded an increase in the usage of online services such as electronic documents, digital signature, and digital payment. Digital tools have also enabled enterprises and communities to mobilize, share ideas and perspectives and create responses to the pandemic, oftentimes filling the void left by the government. Digital transformation is seen as a core system necessity and is no longer a choice. At the same time, digital responses also increase the risk of privacy and human rights violations and disproportionate surveillance. The pandemic has also accentuated the digital divide and the need for digital applications to incorporate not only privacy and human rights by design, but also accessibility for all, especially those left furthest behind. With that being described, appropriate and timely digitalization transformations could underpin the recovery process and build forward better.
Regionally, UNDP is supporting countries to prepare, respond to and recover from the COVID-19 pandemic and the associated economic crisis using its integrating and convening role, its global networks, and its mobilization capacity. This includes supporting governments in their digital transformation journey both in the short term (in response to immediate needs emerging from the crisis) and in in the long term (accelerating the path towards the adoption of accessible, privacy-respecting and rights-based digital services). Nationally, UNDP Cambodia has substantially engaged in the recent past on supporting policy development process and piloting interventions that facilitate the country's early transition towards skill-driven industrial sectors, the growing digital economy, and digitalized public services. The types of programme interventions have included but not limited to development of e-commerce sector, skills development for youths, public service innovation, and country's scoping exercise on the potential of industry 4.0 technologies in the country's key manufacturing sectors. Building on this, UNDP wants to expand its leadership role, technical expertise and offer a more comprehensive and holistic digital transformation support to its own programme, projects, and the work of UNDP's partners to achieve its commitments under the UN Development Assistance Framework (UNDAF-2019-2023) as well as the UNDP Country Programme (2019-2023).
Although digital transformation is gathering pace in Cambodia, there are mixed development progress and prospects across different groups and sectors in the economy. In line with UNDP's Digital Strategy 2019-2021 that builds off UNDP's extensive range of digital initiatives spanning the country, regional, and global levels, UNDP Cambodia is seeking the services of an individual consultant to support Country Office towards building digital capacities.
Duties and Responsibilities
The consultant will provide strategic and technical support to the Youth Employment Project on its current and future initiatives to promote skill development and jobs in the growing digital economy. Below are specific tasks to be delivered by the incumbent:
Work closely with the National Employment Agency and concerned service providers to provide technical support related to the development and launching of the country's ICT Skills and Occupational Profiles. The tasks also include detail review and feedback on a series of technical ICT occupational profiles.
Support the design, implementation, and monitoring of digital skill upskilling programme for youth employability. This includes the design and testing of work placement models, partnership model with relevant private sector and government mechanisms for skill development.
Identify opportunities to scale and institutionalize the digital skill upgrading models that are tested and effective within the government institutions for addressing skill mismatch and guaranteeing successful job placements.
Assess result and impact as well as compile lesson learnt of the ongoing digital transformation projects and initiatives to promote youth awareness and diffusion of I4.0 technologies. Using available evidence from the projects, UNDP and partners, design advocacy campaign to influence public, relevant policy development and programme interventions to promote inclusive access to digital literacy, skills development, and workplace support for marginalized youths.
Lead and facilitate visioning exercises, aiming to develop digital transformation strategic solutions and interventions for expanding youth employment opportunities, extending social protection coverage for young people, and promoting engagement platforms for youth participation as consumers and providers in the economy.
Provide overall support to the development of digital capacities of projects and growing digital portfolios in Cambodia's Country Office and government counterparts in creating an enabling ecosystem and culture of digital innovation and strengthen this competency amongst stakeholders.
Competencies
General Competencies:
Ability to build strong and sustainable relationships and capability to interact at all levels within the organization.
Ability to handle complex situations and multiple responsibilities simultaneously, mixing long-term projects with the urgency of immediate demands.
Ability to collaborate with and achieve actionable results.
Ability to deliver in a high-pressure environment.
Self-motivated and able to work with a high degree of autonomy.
Fully committed and motivated to achieve the aims of UNDP and the SDGs.
Core Competencies:
Innovation – Ability to make new and useful ideas work.
Leadership – Ability to persuade others to follow.
People Management – Ability to improve performance and satisfaction.
Communication – Ability to listen, adapt, persuade, and transform.
Delivery – Ability to get things done while exercising good judgment.
Technical Competencies:
Demonstrated ability to work with governments/stakeholders on digital transformation.
Demonstrated ability in researching latest trends in digital transformation/innovation.
Proven ability to engage, partner and develop partnerships in a government/Public Private Partnership/digital platform setting.
Proven experience in the developing country context and working in different cultural settings.
Ability to challenge, convince and manage multiple stakeholders.
Ability to effectively drive business, culture, and technology change in a dynamic and complex operating environment.
Strong conceptual thinking to develop new strategies and innovative projects.
Communication:
Excellent verbal and written communication skills
Communicate effectively in writing to a varied and broad audience in a simple and concise manner.
Professionalism:
Capability to working and deliver in a high-pressure environment with sharp and frequent deadlines, managing many tasks simultaneously.
Excellent analytical and organizational skills
Teamwork:
Projects a positive image and is ready to take on a wide range of tasks
Focuses on results for the client.
Welcomes constructive feedback.
Required Skills and Experience
Education:
Master's degree or higher in IT / Computer Science, Business Administration, Public Administration, Public Policy, or related fields. Any additional degree in area relevant to digital transformation in labour market or public sector is an asset.
Experience:
Minimum of 5 years of relevant experience in e-governance, digital economy, digital transformation space, digital skill development, such as digital program development, public service, and business process. Experience of relevant sectoral, national, or international digital transformation strategies of private companies, public service or development programme is a plus.
Proven track record of working directly with Governments and development partners on Digital Transformation projects, Digital Government and Public Services, Skill Development, preferably in a developing country context.
Excellent administrative and computer skills, including Microsoft Office, and knowledge of spreadsheet, database packages and ERP system.
How to apply
Please be informed that UNDP doesn't accept application submitted via email.
Interested individual offeror must submit the following documents/information to demonstrate their qualifications:
1. Explaining why they are the most suitable for the work
2. Financial proposal
3. Personal CV including experience in similar projects, list of publication written by Candidate and at least 3 references.
Interested Offerors are required to submit application via UNDP jobsite system as the application screening and evaluation will be done through UNDP jobsite system.
Any request for clarification/additional information on this procurement notice shall be communicated in writing to UNDP office or send to email aphikovith.phin@undp.org and cc procurement.kh@undp.org
For more detail Click here