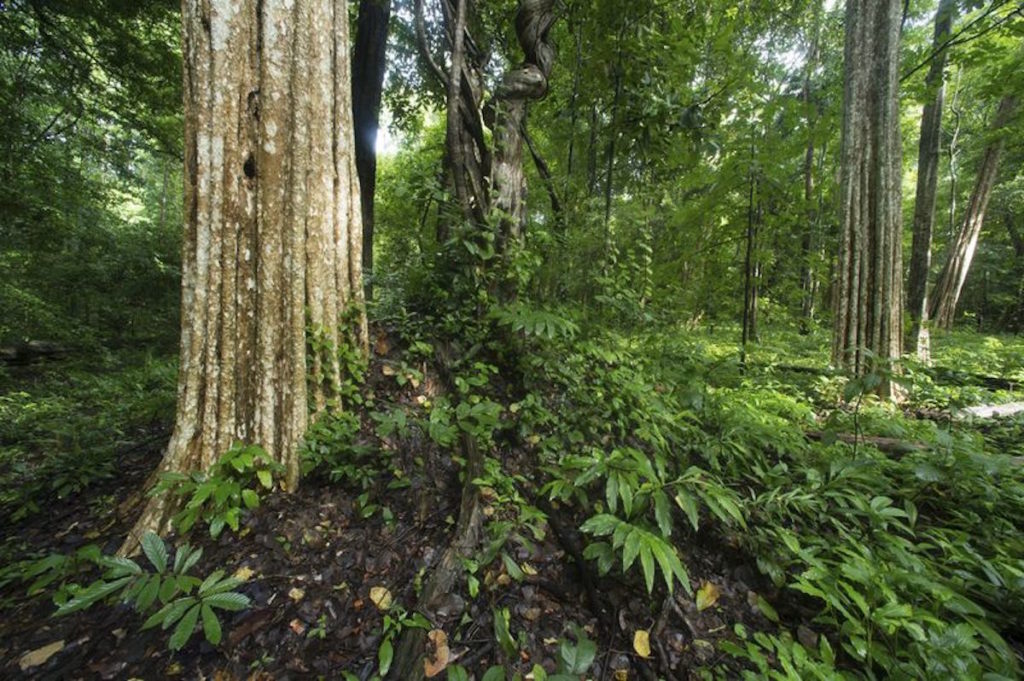 Organizational Setting
In an effort to support the Royal Government of Cambodia (RGC) in fulfilling its forestry-related objectives, FAO is implementing a Technical Cooperation Programme (TCP): " Strengthening the Enabling Environment to Promote Innovative Approaches to Sustainable Forest Management (TCP/CMB/3802)". This initiative intends to encourage greater policy dialogue and strengthen capacities to identify Sustainable Forest Management (SFM) priorities. To this end, and in concurrence with the request for assistance delivered to FAO by Ministry of Environment (MoE), the technical assistance will lead to the formulation of roadmaps for piloting innovative approaches to urban and peri-urban forestry and the development of forest tree plantations. The strategic vision in the roadmaps will be substantiated by solid policy review and recommendations as well as feasibility assessments to support the Government's decision-making structures in the modernization and diversification of the forestry sector.
The International Sustainable Forest Management (SFM) Specialist will be based in the FAO Representation in Cambodia and will report to the Head of Operations.
Technical Focus
Technical assessment of policies, strategies, legal frameworks and institutional capacity related to Sustainable Forest Management (SFM) and Natural Resource Management
Stakeholder engagement and facilitation with the focus on the forestry sector
Tasks And Responsibilities
Under the overall guidance of the FAO Representative in Cambodia, direct supervision of the Head of Operations, direct technical guidance of the Lead Technical Officer (LTO) and HQ Technical Officer and other relevant technical officers and units in FAO, and in consultation with the project team and the Government counterparts, the International SFM Specialist will:
Lead and provide necessary inputs to deliver the project outputs.
Lead, facilitate and moderate the technical discussions during the inception workshop, national policy dialogues and other relevant project meetings and events;
In close consultations with government counterparts, FAO experts at the Representation in Cambodia, RAP and Headquarters, and development partners, develop the project work plan and Gantt Chart with clear roles, responsibilities and deadlines;
Establish the institutional collaboration framework to build the basis for project implementation;
Put in motion, guide and monitor the timely implementation of the planned activities and ensure synergy with other SFM- and NRM-related activities of the FAO Representation in Cambodia and development partners;
Develop the terms of reference for the international and national specialists to be recruited;
In consultation with government agencies, conduct preliminary assessment and research on types, legal ownership and jurisdiction of planted forests which the project will help develop;
Conduct a mapping of institutional stakeholders and coordination mechanism and clarify roles and responsibilities in the coordination of the different aspects of the forestry sector;
Conduct stakeholder consultations with government agencies and development partners to understand the major policy bottlenecks hampering the smoother development of urban forestry and planted forests sub-sectors;
Lead and provide direct guidance to the development of feasibility assessments, strategic roadmaps and capacity building programme design;
Liaise closely with government counterparts and development partners throughout the implementation of project activities;
Contribute to preparation of knowledge and communication products;
Coordinate and technically supervise the overall quality and timely advancement of the project;
Provide inputs to narratives of progress and other reports as needed; and
Perform other related tasks.
CANDIDATES WILL BE ASSESSED AGAINST THE FOLLOWING

Minimum Requirements
Advanced university degree in Forestry, Environmental Science or closely related field
Five years of relevant experience in policy-related work at international level, particularly on sustainable forest management in developing and least developed countries.
Working knowledge of English and limited knowledge of one of the other FAO official languages (French, Spanish, Arabic, Chinese, Russian)
FAO Core Competencies
Results Focus
Teamwork
Communication
Building Effective Relationships
Knowledge Sharing and Continuous Improvement
Technical/Functional Skills
Work experience in more than one location or area of work
Extent and relevance of experience of participatory methods, approaches and tools related to SFM
Familiarity with Government of Cambodia in the forest and land-use sector is an advantage
ADDITIONAL INFORMATION
FAO does not charge any fee at any stage of the recruitment process (application, interview, processing)
Please note that FAO will only consider academic credentials or degrees obtained from an educational institution recognized in the IAU/UNESCO list
If you are in possession of language certificate/s from UN accredited external providers and/or FAO language official examinations (LPE, ILE, LRT), please attach the certificate/s when submitting the application.
For more information, visit the FAO employment website
Call For Expressions Of Interest – Vacancy Announcement

Closure Date
10/Feb/2021, 4:59:00 PM
Job Type
Non-staff opportunities
Type of Requisition
Consultant
Primary Location
Cambodia-Phnom Penh
Duration
189 days on a WAE basis over 9 months
HOW TO APPLY
To apply, visit the recruitment website at Jobs at FAO and complete your online profile. Incomplete applications will not be considered. Only applications received through the recruitment portal will be considered.
We encourage applicants to submit the application well before the deadline
If you need help please contact: Careers@fao.org
For more detail Click here