An official ceremony followed by a 2 days meeting (see agenda hereafter) took place at the Royal University of Law and Economics, Phnom Penh, on Tuesday 21 January 2020 to launch the capacity building for higher education project, named GREENCAP, co-funded by the Erasmus+ Programme of the European Union.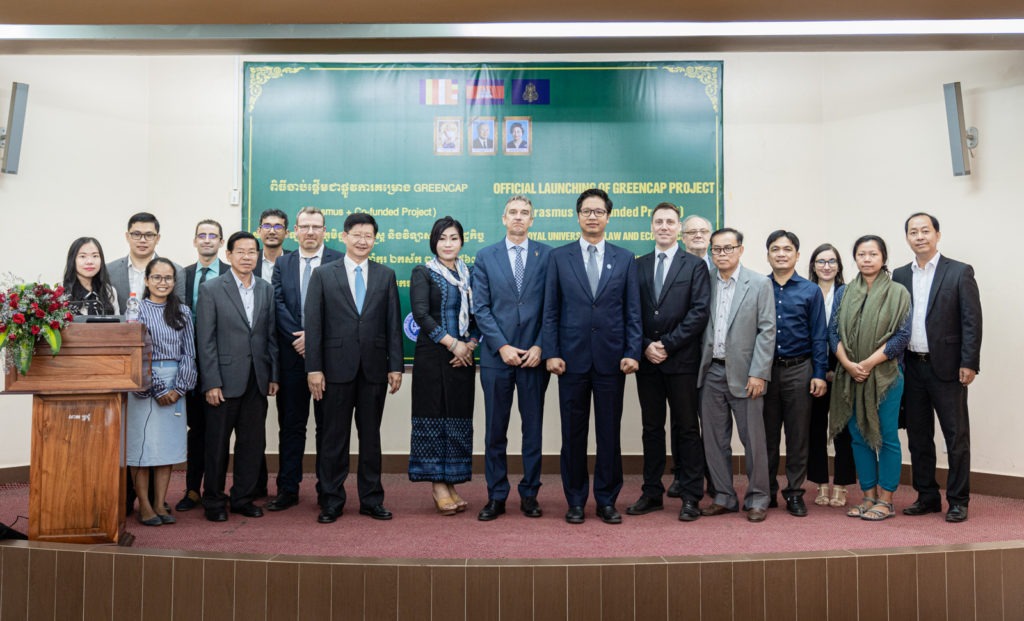 This was a huge success with a packed room of 120 environment-friendly students and professors who came to attend the first day the launching ceremony.
Greencap received guests of honours such as Mr Franck VIAULT, European Union Delegation to Cambodia or H.E. Dr SAN Vatthana, Under-Secretary of State, Ministry of Education, Youth and Sports who gave the audience fascinating opening speeches.
Rectors from the 4 Cambodian universities attended this opening event to have the privilege to welcome their European colleagues who came in Cambodia to inaugurate this promising project.
After an afternoon of technical discussions between the 7 partners, the following day was devoted to meet with stakeholders with more than 20 representatives from the private sector who engaged in an open discussion on the best ways to green curricula and raise awareness among students on sustainable development and green jobs.