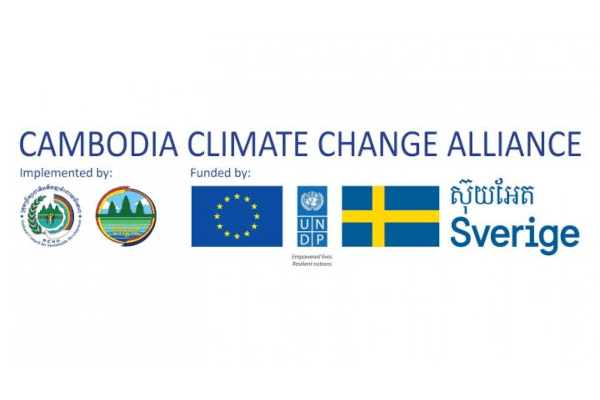 About the position
Job Title: Climate Change Adaptation Officer
Report to: Programme Manager, with matrix supervision from the International Technical Specialist
Contract Type: Contract staff
Classified Level: L-7
Duration: One year with possibility of extension
Deadline to apply: 15-Aug-2022 (17:00)
Background
The Cambodia Climate Change Alliance (CCCA) is a joint initiative of the Royal Government of Cambodia and development partners to address climate change in Cambodia. It provides a unified engagement point to pool resources for the mainstreaming of climate change in national and sub-national policies and programmes.
The CCCA has been active since 2010, with significant results including the development of the Cambodia Climate Change Strategic Plan 2014-23 (CCCSP) and corresponding strategic plans and actions plans in fourteen priority ministries and agencies, the successful operation of a grant facility (42 Government and NGO projects supported in key areas of the climate change response), and increased visibility and understanding of climate change, both within Government and in society at large.
The new phase of the Cambodia Climate Change Alliance programme (2019-2024) builds on these initial achievements and aims to support the scaling-up of the climate change response at national level and in priority sectors by focusing on three main drivers of change.
The CCCA is closely aligned with the national institutions in charge of climate change. It is implemented by the Department of Climate Change (DCC) , the General Directorate of Policy and Strategy (GDPS), the Ministry of Environment (MoE)/the National Council for Sustainable Development (NCSD), an interministerial body bringing together the representatives of thirty-six ministries and agencies, and twenty-five provincial governors.
The CCCA will include a mix of technical and policy advisory support, and financial support. It engages a broad range of stakeholders in line with their respective roles in the climate change response, and promote innovative partnerships between government, civil society, academia and the private sector.
Duties and Responsibilities
The Adaptation Officer works closely with other teams within the CCCA to strengthen national capacities within the Climate Change Department and in other concerned ministries and agencies to perform the following key functions:
Analysis of climate vulnerabilities and risks
Technical support to ministries and agencies involved in climate change adaptation
Analysis and policy recommendations on adaptation options
Requirements
Education:
Masters degree in environment, climate change, natural resource management development studies or a related field
Experiences:
At least 3 years of relevant experience in climate change and environmental issues, including at least 2 years on climate change adaptation;
Proven capacity to develop quality knowledge products/ analysis on climate change adaptation; and
Experience managing or implementing capacity development programmes for Government officials. Experience working with ministries with a significant climate change adaptation portfolio is an advantage.
Competencies:
Good communication (verbal and written), interpersonal and reporting skills;
Strong client orientation;
Well-versed in results-based management;
Demonstrated planning and organizational skills;
Ability to lead, manage and coordinate the work of a group of people;
Ability to organize and implement training and transfer of knowledge;
Excellent skills in the usage of computers and office software packages, including Microsoft Office applications;
Willingness to travel to the field when required.
Language Requirements:
Excellent command of Khmer and English (both spoken and written)
How to apply
Please visit Link or contact the Department of Climate Change for detailed ToR.
To apply, please send a cover letter and a curriculum vitae including names of three referees to the following address:
The Department of Climate Change (DCC), the General Directorate of Policy and Strategy (GDPS), Ministry of Environment (MoE)
Morodok Techo Building, Lot 503, Tonle Bassac, Chamkarmon, Phnom Penh, Cambodia
Tel: (+855) 89 887 884
E-mail: admin.ccca3@camclimate.org.kh
Website: http://ncsd.moe.gov.kh
Women are encouraged to apply. Only short listed candidates will be contacted.