Join us on conference & debate to discuss "How efficient the electric vehicles on city's sustainable development strategies?"
The language of the conference will be French.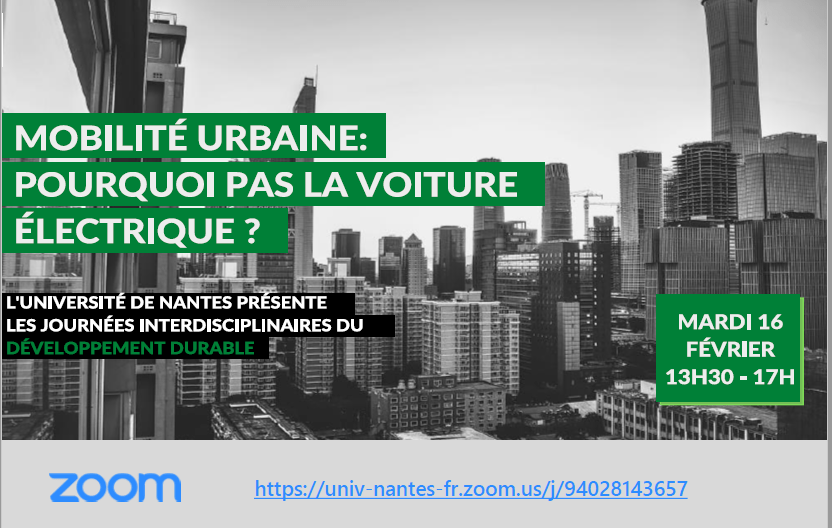 Students from the Law and Sustainable Development Management programme of the University of Nantes, organize an online conference, Tuesday 16 February 2021 1.30 pm – 5 pm (CET).
The conference can be accessed through: https://univ-nantes-fr.zoom.us/j/94028143657
Speakers are expert from the energy, transport and city development.
On a similar theme, thanks to Energylab Cambodia, you can join Sustainable e-Mobility Campaign this February.
Follow this link to participate : https://www.facebook.com/story.php?story_fbid=1106048673171793&id=383623342081000