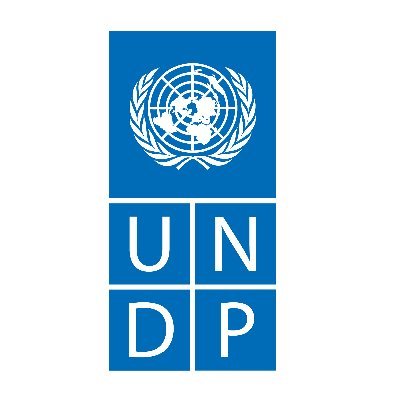 About the position
• Location: Phnom Penh, Cambodia
• Deadline: 10/14/2022, 10:59 AM
• Language Requirement: Khmer and English
• Job Schedule: Full time
• Contract Duration: 1 Year with Possibility for extension
Background
UNDP is committed to achieving workforce diversity in terms of gender, nationality and culture. Individuals from minority groups, indigenous groups and persons with disabilities are equally encouraged to apply. All applications will be treated with the strictest confidence. UNDP does not tolerate sexual exploitation and abuse, any kind of harassment, including sexual harassment, and discrimination. All selected candidates will, therefore, undergo rigorous reference and background checks.
UNDP is the UN's global development network, an organization advocating for change and connecting countries to knowledge, experience, and resources to help people build a better life. UNDP is on the ground in about 170 countries and territories, working with national counterparts on solutions to global and national development challenges.
In Cambodia, UNDP partners with the host government, civil society including the business community, the United Nations system, the development partners, and other development actors to help the country achieve sustainable development including the Sustainable Development Goals (SDGs) by eradicating poverty in all its forms and dimensions, accelerating structural transformations for sustainable development and building resilience to crises and shock.
UNDP Cambodia Country Office (CO) is reorganizing internally and moving towards an integrated collaborative business model. Internally, an energetic and innovative team will converge around the planning, design, implementation, and quality assurance of an integrated programme in a fast-paced environment. Fostering strategic partnerships and alliances with different stakeholders will require a team which consistently approaches work with energy and a positive, constructive attitude and has a strong client orientation.
Duties and Responsibilities
Under the guidance and direct supervision of the RR/DRR, the Executive Associate to RR/DRR ensures effective and efficient functioning of the CO, full confidentiality in all aspects of assignment, maintenance of protocol procedures, management of information flow and follow-up on deadlines and commitments made.
The Executive Associate can supervise the secretarial and clerical staff of the office. The Executive Associate to RR/DRR works in close collaboration with UNDP staff, UN Agencies, and national authorities to ensure efficient flow of information, actions on instructions, agendas.
The incumbent's accurate analysis and presentation of information promotes the image of UNDP in Cambodia and his/her own initiative is decisive in results of work and timely finalization.

1. Ensures effective and efficient functioning of the CO office focusing on achievement of the following results:
Maintenance of the supervisor's calendar, contacts with high-ranking visitors, arrangement of appointments and meetings, acting as an interpreter when required and/or taking minutes;
Maintenance of protocol procedures;
Preparation of high-quality briefing materials for supervisor for appointments, meetings, missions;
Preparation of informal translations;
Management of RR/DRR missions and representation schedule;
Maintenance of rosters of high-level partners, telephone lists;
Preparation of correspondence, directives, comments on behalf of RR/DRR for his/her signature and making follow-up when required;
Use of automated office management systems for effective functioning of the CO office.
2. Ensures provision of effective communications support to the office focusing on achievement of the following results:
Maintenance of the filing system ensuring safekeeping of confidential materials. Use of automated filing system;
Coordination of the information flow in the office, follow up on circulation files;
Follow up on deadlines, commitments made, actions taken and coordination of collection and submission of the reports to RR/DRR;
Screening of all incoming calls and correspondence;
Presentation of proposals to eliminate communication bottlenecks in the office and streamline office procedures between the supervisor's office and subordinate division.
3. Ensures facilitation of knowledge building and management focusing on achievement of the following results:
Sound contributions to knowledge networks and communities of practice;
Organization of trainings to staff on coordination, administration, and protocol issues.
The position may also be required to take on other initiatives within the scope of TOR depending on workload at the time.
Competencies
Core
Achieve Results: LEVEL 1: Plans and monitors own work, pays attention to details, delivers quality work by deadline
Think Innovatively: LEVEL 1: Open to creative ideas/known risks, is pragmatic problem solver, makes improvements
Learn Continuously: LEVEL 1: Open minded and curious, shares knowledge, learns from mistakes, asks for feedback
Adapt with Agility: LEVEL 1: Adapts to change, constructively handles ambiguity/uncertainty, is flexible
Act with Determination: LEVEL 1: Shows drive and motivation, able to deliver calmly in face of adversity, confident
Engage and Partner: LEVEL 1: Demonstrates compassion/understanding towards others, forms positive relationships
Enable Diversity and Inclusion: LEVEL 1: Appreciate/respect differences, aware of unconscious bias, confront discrimination
Cross-Functional & Technical competencies
Business Management: Operations Management
Ability to effectively plan, organize, and oversee the Organization's business processes in order to convert its assets into the best results in the most efficient manner. Knowledge of relevant concepts and mechanisms.
Business Management: Communication
Ability to communicate in a clear, concise and unambiguous manner both through written and verbal communication; to tailor messages and choose communication methods depending on the audience.
Business Management: Partnerships Management
Ability to build and maintain partnerships with wide networks of stakeholders, Governments, civil society and private sector partners, experts and others in line with UNDP strategy and policies.
Business Development: Knowledge Generation
Ability to research and turn information into useful knowledge, relevant for context, or responsive to a stated need.
Required Skills and Experience
Education:
Secondary Education or
University Degree with Business, Public Administration, Project Management or related fields will be given due consideration.
Experience:
Minimum 6 years of relevant experience with Secondary education, or 3 years of experience with University Degree, of progressively responsible secretarial, administrative, project management experience or other relevant experience is required at the national and/or international level;
Work experience as an Executive Assistant, Personal Assistant or similar role from UN and/or international organization;
Experience working with multiple stakeholders, including maintenance of the supervisor's calendar, contacts with high-ranking visitors, arrangement of appointments and meetings;
Experience in preparation of correspondence, briefing materials and coordination of the information flow in the office;
Strong organizational skills that reflect ability to perform and prioritize multiple tasks seamlessly with excellent attention to detail;
Strong interpersonal skills and the ability to build relationships with stakeholders, including staff, and external partners;
Forward looking thinker, who actively seeks opportunities and proposes solutions;
Strong written and verbal communication skills;
Experience in the usage of computers and office software packages (MS Word, Excel, etc.), experience in handling web-based management systems;
Work experiences in UN Agencies or international organization would be an asset;
Working knowledge of spoken and written English and Khmer.
How to apply
Note: This position is open for Cambodian candidates only.
You need to apply online.
For more detail Click here