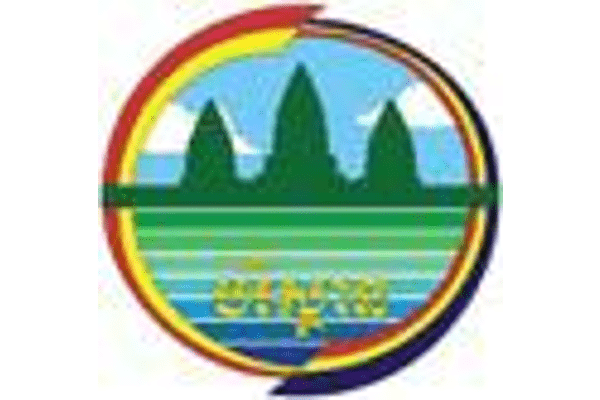 Ministry of Environment
Announcement Description
The INRM project objective is to promote integrated landscape management for the conservation and sustainable use of biodiversity, natural resources and ecosystem services in the northern part of Cambodia. The intent is to generate multiple landscape benefits including effective conservation of globally threatened species and high conservation forests, improve management of natural resources and ensure the maintenance of ecosystem services. It is aimed specifically at improving the management of protected areas and ensuring their financial sustainability, enhancing the productivity of production and agricultural lands and improving local livelihoods. Increasing demand for forest, agricultural and wildlife products, crop land and agriculture monocultures, and infrastructure and transportation development has accelerated in recent years thereby, rapidly changing the landscape with consequential threats to biodiversity and ecosystem services. The project is thus aimed at addressing these multiple threats by harmonizing socio-economic development, sustainable management of land, forests, natural resources and biodiversity conservation through an integrated management approach, with water as a catalyst, in Northern Landscapes of Cambodia. To achieve these, actions will be taken to – strengthen policies and institutional capacity at the national and sub-national levels to ensure the integration of biodiversity and ecosystem services in sector and sub-national socio-economic development planning.
This will be achieved through three inter-related components that are focused on addressing existing barriers, these are:
Component 1: Systemic and institutional capacity for integrated landscape management;
Component 2: Effective management of Protected Areas and surrounding riparian and multiple use production landscapes in Northern Cambodia;
Component 3: Knowledge management, gender mainstreaming, learning and M&E
Announcement Position
Job Title: GIS Specialist
Location: Phnom Penh
Reports to: Project Director
Contract Type: National Consultant (NC)
Expected Places of Travel: Kampong Thom, Siem Reap and Preah Vihear provinces
Duration: October 2021 to January 2022
Scope of work
The GIS Specialist/National Consultant (NC) will be recruited based on an open and competitive process. The NC will be hired under the Project Component 2, Outputs 2.1 and 2.2 to prepare an integrated ecosystem mapping taking into account key natural resources, links between catchment, land use/land cover and riparian areas within the project landscape target areas. The project's target area falls within three provinces namely Kampong Thom, Siem Reap and Preah Vihear where three protected areas (Phnom Kulen National Park, Angor Protected Landscape , and Kulen Promtep Wildlife Sanctuary) and three watersheds (Stung Siem Reap, Stung Staung, and Stung Sen) are located in. The specialist will work closely with the Project Management Unit (PMU) for review and comments , and submit the agreed expected-deliverables to the Project Director for approval.
Work Duration and Duty Station
The assignment is expected to be performed from the 4th week of October 2021 to 3rd January 2022 which requires the candidate to provide the financial proposal indicating the number of days required for all satisfactory deliveries of this assignment.
The Specialist will work from home and/or be based in INRM Project or Department of Biodiversity, Ministry of Environment in Phnom Penh.
Responsibilities
The work of the NC will be in Phnom Penh for meeting with key stakeholders and will travel to the provinces such as Kampong Thom, Siem Reap, Preah Vihear and other provinces as necessary or identified by the Ministry of Environment to validate and/or collect additional information.
Conduct literature review to gain more understanding about the existing research and methodology,
Obtain current available satellite imagery and generate topographic map including contour, drainage, and slope,
Identify key stakeholders, required data and available data,
Process watershed delineation,
Conduct field verification with existing water system data and cross check the classification to improve map quality,
Conduct pre-processing steps for the satellite imagery and land use/land cover classification,
Conduct consultation meeting to get more inputs from relevant stakeholders,
Produce watershed maps and land use/land cover classification maps for the whole and each project landscape target areas with a catchment overlay to show links between catchment, land uses, riparian areas and pilot protected area's significance.
Other tasks may require.
Requirements
Master's degree in environment, natural resource management, and other related courses
At least 8 years progressive experience in undertaking activities in related field
Familiarity with GEF and UNDP procedures an advantage
Proven track record in similar assignments
Strong leadership and team building skills;
Self-motivated and ability to work under pressure;
Demonstrable ability to organize, facilitate, and mediate; technical teams to achieve stated project objectives;
Strong computer skills;
Flexible and willing to travel as required
Excellent communication and writing skills in English and Khmer.
Application Information
Interested individual should submit a cover letter, CV and support reference no later than 26 October 2021 (5:00 PM) to the PMU of INRM project, Ministry of Environment: Third floor, Morodok Techo Building (Lot 503 ) Tonle Bassac, Chamkarmorn, Phnom Penh, Cambodia and / or email to: sophorntin8@gmail.com. Only short-listed candidates will be contacted for interview.