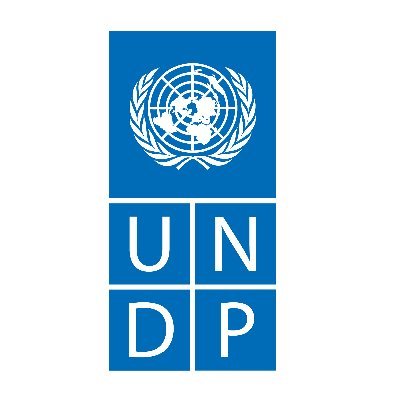 About the position
• Location: Phnom Penh
• Deadline: 17-Jun-21 (Midnight New York, USA)
• Working hours: Full-time
• Language Requirement: Fluency in English
• Contract type: Individual Contract
• Schedule: 01 July to 30 November 2021 / 80 working days

Background
Cambodia remains a young and growing nation; people under the age of 30 represent two-thirds of its population, which continues to grow at around 1.6% per year. Youth also constitute about 43% of the total working-age population. Whether Cambodia can unleash the potential of its youth, however, is dependent on youth's access to decent and higher value jobs and their ability to start and sustain their enterprises, as well as to successfully respond to rapid technological change driven by the digital economy and industry 4.0.
Addressing these critical issues, UNDP Cambodia is implementing a project entitled "Promoting Decent Youth Employment Project in Cambodia. One of the project objectives is to increase young entrepreneurs' capability by equipping them with entrepreneurial skills that will allow them to start-up businesses in both rural and urban areas that are responsive to changing industry needs and coordinate efforts and leverage resources from key stakeholders including government, development partners and private sector to promote social impact investment by young entrepreneurs.
Duties and Responsibilities
The goal of this assignment is to help expand the network of startup/business mentors on the newly built digital mentor platform of Techo Startup Center and support them in providing mentorship service to youth entrepreneurs for business and career growth. Specifically, the consultant is expected to perform the following tasks:
Build and expand network of startup mentors and advisors for youth entrepreneurs,
Research and develop a roadmap with clear steps, minimum criteria for connecting and onboarding startup mentors in relevant expertise/business fields, and mentor's engagement plan,
In consultation with UNDP and Techo Startup Center, collect input to ensure alignment of expected results and prepare a list of proposed startups mentors and build their profiles to be onboarded into the startup mentoring platforms,
Development and implement mentor's application callout which include selection criteria and outreach activities to reach out to as many mentors and ecosystem stakeholders as possible,
Onboard a minimum of 50 local startup mentors (%50 women) onto the platform from at least 5 areas of expertise or business fields using the criteria and steps agreed by from UNDP and Techo Startup Center.
Organize at least one orientation workshop/networking session for the onboarded local startup mentors to introduce them to the available support resources, guidelines and tools and build connectivity between mentors and the ecosystem stakeholders and youth entrepreneurs.
Provide ongoing support to UNDP team, Techo Startup Center and relevant partners which include service providers to support the development of startup mentoring guidelines, identification of mentor qualification models, the roll out of developed mentoring guideline to young entrepreneurs and mentors, and the opportunity to expand mentoring support to youth entrepreneurs starting business in provinces.
Competencies
Knowledge of entrepreneurship ecosystem in Cambodia, especially, youth entrepreneurship and startups, mentoring services or startup support landscape;
A highly organized person, sets priorities, produces quality outputs, meets deadlines, and manages time efficiently.
Ability to present complex issues in a simple and clear manner.
Ability to meet and build network with stakeholders of various backgrounds and especially successful entrepreneurs.
Ability to think out-of-the-box and works toward creative solutions.
Ability to draw lesson learnt and recommendation to improve of the programme;
Works well in a team to advance the priorities of the project and UNDP programmes;
Displays cultural, gender, religion, race, nationality, age sensitivity and adaptability, and is committed to UNDP gender equality strategy, gender sensitivity and zero tolerance for sexual harassment.
Required Skills and Experience
Education:
Bachelor's degree in business administration management; specialized in strategic management, entrepreneurship, or international development with relevant work experience.
Experience:
Minimum 3 years of experience in designing and managing project activities or coordinating entrepreneurship programs, events, and communication campaigns.
Demonstrated experience in mapping and building resource network/mentors to support youth entrepreneurs plus managing partnerships with different stakeholders, especially successful entrepreneurs, startup mentors, and advisors or business incubators/accelerators.
Experienced being a mentor to youth entrepreneurs and startups in Cambodia or abroad.
How to apply
Please be informed that UNDP doesn't accept application submitted via email.
Interested individual offeror must submit the following documents/information to demonstrate their qualifications:
1. Explaining why they are the most suitable for the work
2. Financial proposal
3. Personal CV including experience in similar projects, list of publication written by Candidate and at least 3 references.
Interested Offerors are required to submit application via UNDP jobsite system as the application screening and evaluation will be done through UNDP jobsite system.
Any request for clarification/additional information on this procurement notice shall be communicated in writing to UNDP office or send to email aphikovith.phin@undp.org and cc procurement.kh@undp.org
For more detail Click here