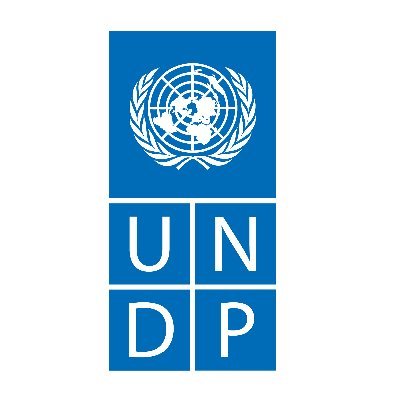 About the position
• Location: Phnom Penh, Cambodia
• Deadline: 11-Aug-22 (Midnight New York, USA)
• Language Requirement: English
• Contract type: 60 working days (from 29 August to 23 December 2022)
Background
Cambodia remains heavily affected by landmines and explosive remnants of war (ERW) as a result of internal and regional conflicts that took place from the 1960s to 1998. Mine Action, or more specifically mine clearance, started in Cambodia in 1992 in response to the need to repatriate and resettle refugees from the Thai border camps into safe areas. When Cambodia became a signatory to the Anti-Personnel Mine Ban Convention (APMBC) in 1997 and hostilities ceased in 1998, there was recognition of the need for Cambodia to more holistically plan and manage its national mine action programme.
This led the Royal Government of Cambodia (RGC) to establish the Cambodian Mine Action and Victim Assistance Authority (CMAA) in 2000 under Royal Decree No. 160 with the mandate to regulate, coordinate and monitor the mine action sector in Cambodia. Currently, the CMAA has five Departments (Regulation and Monitoring (R&M); Socio-Economic Planning and Database Management (SEPD); Victim Assistance (VA); Public Relations (PR); and General Administration (GAD)) within its organizational structure, with each Department overseen by a Department Director and coordinated by a Deputy Secretary-General under the authority of a Secretary-General.
The NMAS 2018-2025 aims to achieve the vision "Cambodia is mine free and the threat of explosive remnants of war is minimized, and human and socio-economic development takes place safely". It outlines how Cambodia will address its mine/ERW problem, specifically to release all known Anti-Personnel Mines (APM) and Anti-Tank Mines (ATM) areas by 2025 and will prepare to address mine/ERW residual threats after 2025. To achieve this vision, eight strategic goals have been set together with 27 objectives, and their respective strategies. The eight goals are:
Goal 1: Release all known landmine contaminated areas by 2025.
Goal 2: Release prioritized cluster munitions contaminated areas by 2025.
Goal 3: Address the threats from other explosive remnants of war.
Goal 4: Minimize mine/ERW including cluster munitions casualties and improve livelihood of survivors and mine/ERW affected communities.
Goal 5: Contribute to economic growth and poverty reduction.
Goal 6: Promote regional and international disarmament and cooperation in mine action.
Goal 7: Establish a sustainable national capacity to address the residual threats after 2025.
Goal 8: Ensure mine action activities are supported by enhanced quality management system and effective information management and are gender and environment protection sensitive.
In this framework, UNDP has partnered with the CMAA through the Clearing for Results project since 2006, aimed at building the national capacity of the RGC to manage Cambodia's national mine action programme. Now in its fourth phase, CfRIV 2020-2025, is focused on continued support to the national authority to integrate land clearance and release activities, victim assistance, mine risk education and gender mainstreaming in mine action efforts and broader national and international frameworks while supporting enabling factors which will allow for development in villages declared mine free. Concentration is also now shifting to enhancing the RGCs capacity to move from proactive clearance of mines/ERW to managing residual risks, namely efficiently and effectively responding to individual explosive ordnance hazards identified post 2025.
Duties and Responsibilities
The NMAS MTR will assess progress towards the achievement of the eight NMAS 2018-2025 goals and associated objectives and strategies. It will assess early signs of success or failure with the aim of identifying the necessary changes to be made in order to set the Strategy on-track to achieve its intended results of achieving the country's APMBC obligations under Article 5. This will include recommendations for further mine action sector stakeholder support to the CMAA/sector during this period. The NMAS MTR must address gender equality and inclusion and other cross cutting issues within its scope.
The NMAS MTR aims to:
Gauge and assess how the NMAS 2018-2025 is progressing towards achieving its results by reviewing the design, implementation, results, and adaptive management requirements.
Review and assess the Strategy's impacts and results against what was expected to be achieved.
Draw out lessons learned, good practices, and case studies.
Assess the ongoing suitability and sustainability.
Make recommendations for course corrections to enhance outcomes and impact.
The results will be shared with the CMAA, the UNDP and other relevant stakeholders to inform on the achievements and shortcomings of the NMAS 2018-2025 and provide guidance to enable a corrective course of action.
Competencies
Functional competencies:
Good understanding of RGC and Cambodia's mine action programme
Excellent interpersonal skills; culturally and socially sensitive; ability to work inclusively and collaboratively with a range of partners and ability to work effectively in a multicultural team of international and national personnel;
Excellent written skills; excellent drafting, formulation, reporting skills and accuracy and professionalism in document production and editing;
Self-motivated, ability to work and adapt professionally and effectively in a challenging environment; ability to work with tight deadlines.
Ability and willingness to travel to provincial areas
Computer literate (MS Office package)
Corporate competencies:
Demonstrates integrity by modeling the UN's values and ethical standards.
Displays cultural, gender, religion, race, nationality and age sensitivity and adaptability.
Treats all people fairly without favoritism.
Fulfils all obligations to gender sensitivity and zero tolerance for sexual harassment.
Required Skills and Experience
Education:
A minimum of a Master's degree in a field demonstrably relevant to their role in the assignment 
Experience:
At least 7 years of experience in conducting monitoring and evaluation
Strong technical background in mine action (experience of the Cambodia context is an advantage)
Good experience in project management
Experience working with local communities and the rural livelihood development context
Previous relevant work experience with United Nations or other multilateral/bilateral development assistance agencies considered an advantage
Language Requirements:
English – fluency in speaking and writing
Khmer would be an asset
How to apply
Please be informed that UNDP doesn't accept application submitted via email.
You need to apply online.
For more detail Click here