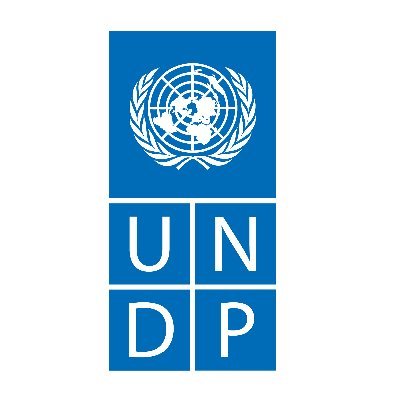 About the position
• Location: Homebased, Cambodia
• Deadline: 08-Aug-22
• Language Requirement: English
• Contract type: Individual Contract
Background
The Mekong River and its tributaries are critical waterways that support the economy and food supply chains of both Cambodia and Lao PDR. However, these waterways also present a significant risk. Flooding and drought events are becoming increasingly erratic, longer, and more intense as a result of the compounding effects of anthropogenic climate change. In support of the Integrated Water Resource Management (IWRM) in the Mekong River basin, appropriate data collection, integrated management of data and proper analysis are certainly crucial as a basis for decision-making and policy development. There have been numerous efforts in data collection, analysis, and monitoring by relevant key stakeholders such as MRC, MoWRAM, NCDM and other development partners. Those system are putting in place to track climate information, provide basic data for risk-informed technical planning at the national and local level. However, data availability and the ability to contextualize information at local level are remained a big challenge for Cambodia which leads to the persistence of misinformation and misunderstanding of risks associated with living near the Mekong River and its tributaries.
In 2021, UNDP received funding from Ministry of Environment the Government of Republic of Korea for the "Enhancing Integrated Water Management and Climate Resilience in Vulnerable Urban Areas of the Mekong River Basin". The objective of the project is to strengthen the climate and disaster resilience of people and communities in vulnerable regions through improved risk and vulnerability assessment and advancing an integrated approach to water resources management. To meet the above objective, the project will implement a set of measures that span across three key outputs.
Inclusive assessment of water-related climate risks completed in the priority river basins.
Enabling environment for gender-responsive climate risk-informed integrated water resources management developed.
Funding proposal for priority risk reduction measures developed.
Duties and Responsibilities
This LTA specifies the role of a senior international technical advisor to support project management in the following areas of work:
The consultant will provide strategic and technical support to the successful delivery of Mekong urban resilience project on its current and further initiatives to promote climate risk informed integrated water resource management in the target river basins
Work closely with project team to design project intervention strategies through building alignment with existing efforts and making sure that the project is part of a bigger system of disaster risks informed water resources management in the target river basins
Provide ad hoc technical inputs to disaster risk assessment reports, flood modeling, and impact forecasting to be produced by consultant and IPs
Provide overall support to project team on the design, implementation, and monitoring of climate risks informed water resources management in 3S & 4Ps basins intervention. This includes the design and piloting disaster risk management initiative at the community level
Design influencing strategy to utilize the results from various research/assessments produce during the project cycle Identify opportunities.
Provide technical support on capacity building design for climate change risk assessments and hazard/vulnerability mapping using open source or freely available/subsidized software, and tailored to local context
Competencies
Demonstrates integrity by modeling the UN's values and ethical standards
Displays cultural, gender, religion, race, nationality and age sensitivity and adaptability
Treats all people fairly without favoritism
Fulfills all obligations to gender sensitivity and zero tolerance for sexual harassment.
Required Skills and Experience
Education:
Master's degree or higher in climate sciences, environmental/geographical/geospatial sciences, environmental economics, climate change adaptation/mitigation, and international development with a specialization in climate change adaptation or other closely related field.
Experiences:
Minimum of 10 years' experience in the use of modeling tools and techniques to guide decision making in one or more of the following: climate change modeling and downscaling, agricultural and water resource related impacts modelling, climate change decision making under uncertainty, risk and vulnerability assessments, environmental monitoring/remote sensing, geospatial technologies, integrated water resource management, adaptation planning.
Extensive experiences in integrated water resources management in Cambodia, Lao PDR and the Mekong region.
Extensive experiences in policy development, advocacy
Language Requirements:
Excellent written and spoken English required
How to apply
Please be informed that UNDP doesn't accept application submitted via email.
You need to apply online.
For more detail Click here