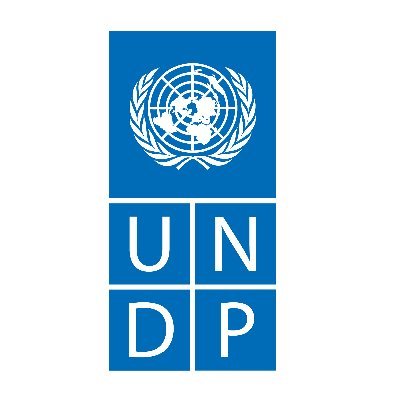 About the position
• Location: Phnom Penh, Cambodia
• Deadline: 17-Aug-22 (Midnight New York, USA)
• Language Requirement: English
• Contract type: Internship
• Staring Date: 01-Sep-2022
• Duration of Initial Contract: Up to 4 months (up to 31 Dec 2022)
• Expected Duration of Assignment: Up to 4 months (up to 31 Dec 2022)
Background
UNDP has been in Cambodia for more than 50 years now, operating from 1958 to 1975, resuming in a limited capacity in 1980 contributing to emergency relief operations, and formally establishing its offices in Phnom Penh in 1994 with the signature of the Standard Basic Assistance Agreement (SBAA). We are currently implementing a new Country Programme Document 2019-2023, which has been endorsed by the Letter of Agreement between the Country Office and the Royal Government of Cambodia.
UNDP aims to enhance the government's ability to deliver public services to the population in an efficient, effective, equitable and accountable manner, to consolidate a participatory democracy with a responsible civil society and to create an enabling environment for inclusive growth, private sector development and sustainable use of natural resources. UNDP supports Cambodia to achieve the Sustainable Development Goals (SDGs) by 2030.
The Intern will work as part of the Go4eCAM project under the direct supervision of the Programmed Analyst.
Duties and Responsibilities
After training and orientation, the intern will:
Support communications activities to ensure full and effective participation of all stakeholders in the project;
Support the preparation of meeting/workshops (e.g. participants invitation; support and operate audio and videoconferencing technology and equipment; admin/logistics and minute taking);
Track and store electronic documents such as PDFs, word processing files and digital images of relevant project activities and documents;
Provide translation and/or interpretation support as required;
Contribute to knowledge building and knowledge sharing.
Competencies
Ability to perform a variety of repetitive and routine tasks and duties related to event managements
Ability to operate and maintain a variety of computerized business machines and office equipment to provide efficient delivery of service
Ability to organize and complete multiple tasks by establishing priorities
Demonstrates ability to quickly shift from one task to another to meet multiple support needs
Establishes, builds, and maintains effective working relationships with staff and clients to facilitate the provision of support
Required Skills and Experience
Education:
Undergoing Bachelor's Degree (final academic year/fourth year) or within one year after graduation in Computer Science, Information Technology, E-Commerce, Media and Communication or related field. 
Skills and Experience:
Good knowledge of Microsoft Office software, Windows 10 and Mac operating system;
Knowledge and experience with communication Apps such as Zoom, Microsoft Team, Google Meet;
Good communication skills and ability to work effectively under pressure in a team and in a multicultural environment;
Positive attitude towards learning and sharing.
Language Requirements:
Fluent in Khmer and good proficiency of English in both spoken and written.
How to apply
Note: This position is open for Cambodian nationals only.
You need to apply online.
For more detail Click here