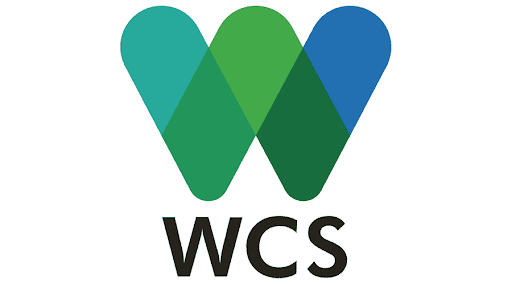 Announcement Description
The Wildlife Conservation Society, founded in 1895, has the clear mission to save wildlife and wild places across the globe. WCS's goal is to conserve the world's largest wild places in 16 priority regions, home to more than 50% of the world's biodiversity. We currently manage about 500 conservation projects in more than 60 countries.
WCS has been working in partnership with the Royal Government of Cambodia since 1999, providing technical advice and support for the conservation of key habitats and species across the country.
The WCS Cambodia program is growing rapidly! We are expanding our family and are looking for applications from qualified candidates to fill the following positions. Detailed job descriptions of the position is attached.
Announcement position
Job Title: REDD+Sub-Grant Coordinator
Location: Sen Monorom Town, Mondul Kiri Province
Salary: N/A
Schedule: Full-Time
Closing Date: 16-Auguest-2021
Requirements
he successful candidate must have strong interpersonal skills and display evidence of good leadership skills. S/He must have good written and oral communication skills and be comfortable participating both as an effective individual and team work. S/He must have significant attention to detail, be well organized, self-motivated, resourceful, effective and efficient at coordinating multiple resources to get things done; can work on multiple tasks at multiple levels and switch between them; can foresee and plan around obstacles.
At least two years of experience managing sub-awards to project partners
Bachelor degree required. Related program of study such as finance, accounting, economics or business strongly preferred.
Proven grant and financial management and reporting experience in an international or non- governmental organization (2+ years).
Ability to travel as needed to province of Cambodia.
English good required. Competency in a local language(s) is a plus.
Good computer and systems skills required with respect to MS Office applications (good skills in
MS Excel) and financial accounting.
Excellent leadership and interpersonal skills, with attention to mentorship and professional development of staff
Self-motivated and very organize
Demonstrated ability to work with diverse, multi-cultural teams.
Be solution-oriented, and have strong problem solving
Application Information
WCS provides competitive salary and benefits packages based on educational background and work experiences. Interested candidates who meet the above qualifications should apply by emailing an application letter and CV (by combining into single PDF file) together with salary requirements and the names and contact information of three references to cambodiahr@wcs.org. Closing date for application is 16 August 2021. Only short-listed candidates will be notified.
Please visit link for more details: https://bit.ly/3rHZt8r
About WCS contact address:
House No. 21 Street 21, Sangkat Tonle Bassac, Khan Chamkarmon, Phnom Penh
Phone: 023 217 205