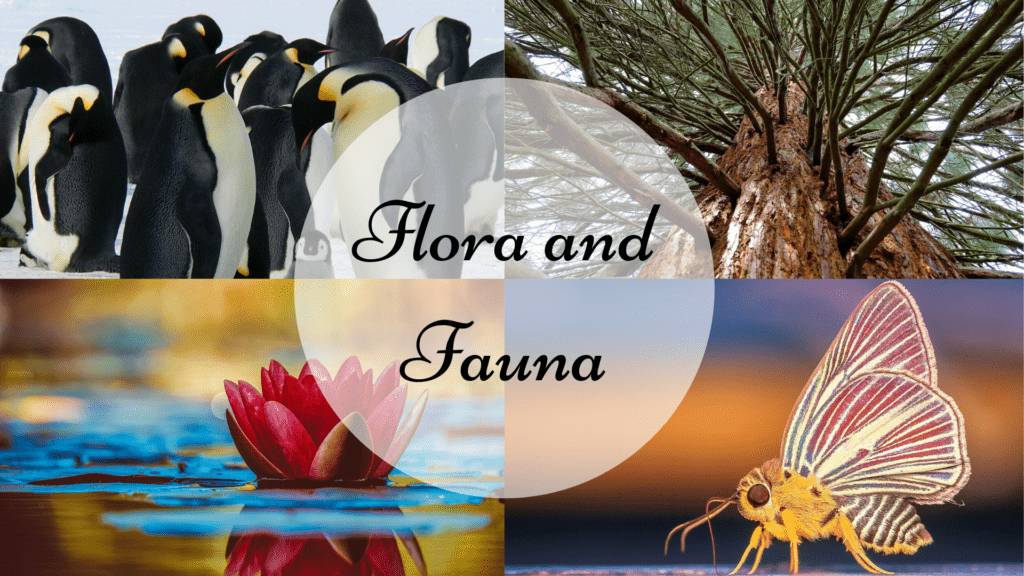 Background
Founded in 1903, Fauna & Flora International (FFI) is the world's longest established international conservation organization. Our vision is to create a sustainable future for the planet where biodiversity is conserved by the people living closest to it. We aim to do this through the conservation of threatened species and ecosystems worldwide, choosing solutions that are sustainable, based on sound science and take account of human needs. We operate primarily in developing countries where there is little capacity to conserve endangered and threatened habitats and species. We have become a trusted entity in the world of conservation. Today FFI is active in over 40 countries.
Announcement Positions
Research Specialist
Research / Development, Community Development, Resources & Environment, Rural development, Social Work
Location: Phnom Penh Capital
Schedule: Full-Time
Salary: $900 – $1,300
this position for Marine Plastic Project
Start Date: As soon as possible
Salary:​ depending on qualifications and experience
Type of Contract: Full Time,Undetermined Duration Contract with three month probationary period
Location: Phnom Penh office, with regular missions to coastal provinces and field sites in coastal provinces
Reporting to: Project Manager, Marine Plastic, FFI Cambodia
Working with: Marine Plastic Project staff and partners, Coastal & Marine Conservation Programme staff, FFI Cambodia Finance & Administration Department, University Capacity Building Project, and other project partners including NGOs, government, corporations and communities.
Department Overview:
The FFI Cambodia Programme is currently recruiting for a skilled and committed Research Specialist for the Marine Plastic Project, which focuses on reducing plastic pollution entering Cambodia's coastal and marine ecosystems to minimise the impact of this threat on species, habitats and coastal communities.
Main duties:
The Research Specialist will lead research activities for FFI's Marine Plastic Project in coastal Cambodia, focusing waste characterization and plastic use surveys, hotspot and threat assessments and monitoring of marine litter, to inform strategies to reduce marine plastic pollution. The role will involve research design, training and capacity building for government counterparts, local partners and students, while working with a dynamic team in the implementation and administration of FFI's Marine Plastic Project. The role will strengthen research design and field activities, with a focus on informing policy and developing marine litter monitoring and management programmes for Cambodia.
Duties
Coordinate research design and delivery for FFI's marine plastic project (60%)
Lead desk based, national and site-based marine plastic research, with responsibility for research design, data collection, data analysis and reporting;
Coordinate research activities in project sites, including planning, logistics, liaison with project partners, data collection, analysis of project research and report writing;
Support marine litter monitoring and assessment with project partners, by engaging communities, recruiting and training volunteers and managing databases;
Support the development of a national marine litter monitoring programme and marine litter hotspot assessments alongside government and NGO partners, providing technical support, coordination and training where needed;
Share research findings and conduct consultations with stakeholders to support design of locally-appropriate interventions informed by participatory engagement.
Strengthen partner capacity and networks for marine plastic research and the reduction of marine litter (20%)
Coordinate multi-stakeholder engagement through participation and/or leadership of technical working group, meetings, workshops and online communications;
Build government and coastal community capacity for marine plastic management and research, through awareness raising, training, workshops and ongoing support;
Strengthen collaboration and communication with other partners, including NGOs, intergovernmental agencies and government departments;
Building relationships with community partners whilst working closely with the Cambodia Marine Conservation Project;
Attend workshops and conferences as a Marine Plastic Project representative and promote and report on project activities.
Support marine plastics project operations, administration and logistics (20%)
Develop social media posts to raise the profile of FFI's marine plastic research, supporting media campaigns as needed;
Support Marine Plastic Project logistics, including field work, travel arrangements, meeting coordination, agenda creation and communication with local partners;
Support the development of work plans and provide input to quarterly and annual reports when requested;
Prepare budgets for field trips and clearances with accompanying receipts and field reports in a timely manner;
Assist with translation and interpretation between English and Khmer;
Collate and file research results, contact details, basic community information, species records, waypoints, maps and digital photographs in FFI's online system.
Requirements
Master's degree or equivalent experience in Environmental Science, Solid Waste Mangement, Natural Resource Management, Social Science, Integrated Coastal Management or a related field;
Experience (at least three years) in a research focused role, ideally working with an NGO / INGO or an international agency;
Experience designing and coordinating research and working with communities in remote locations, ideally in coastal areas;
Knowledge of biodiversity conservation, solid waste or social science research, ideally with a solid waste, marine litter and/or plastic pollution focus;
Experience delivering training and/or presenting to community groups, students, authorities etc;
Fluent in written and spoken Khmer;
Excellent professional proficiency in written and spoken English (high standard essential);
Proficiency with Microsoft Word, Excel and other MS Office products;
Willingness to travel outside of Phnom Penh regularly and by boat.
Commitment to FFI's Mission and Vision;
Rigorous and diligent approach to work;
Team player, demonstrating ability to seek out and harness the views and contributions of others in an inclusive and respectful manner;
Ability to work under pressure and meet deadlines;
Ability to build positive personal and organizational relationships;
Ability to work within a multi-cultural environment.
Application Information
Applications, consisting of a covering letter explaining why you feel you should be considered for this post, a full CV (tailored to the role as advertised, highlighting relevant experience and achievements) and contact details for three referees (who will not be contacted without your permission) should be sent to email provide in the contact detail. Please mark your application 'Research Specialist, Marine Plastic'.
The closing date for applications is Monday at 5.30pm Cambodia time, with interviews likely to take place during the week commencing 4th Jan 2021. Regrettably, due to limited resources and the high number of applications we receive, we are only able to contact short-listed candidates. If you do not hear from us within four weeks of the closing date, please assume that you have not been successful on this occasion.
Fauna & Flora International is an equal opportunity employer and does not discriminate in its selection and employment practices on the basis of race, color, religion, sex, national origin, political affiliation, sexual orientation, gender identity, marital status, disability, genetic information, age, membership in an employee organization, or other non-merit factors.
Applicants with Disabilities
FFI encourages applications from individuals with a disability who are able to carry out the duties of the post. If you have special needs in relation to your application, please contact Jade Bedwell, HR Officer, on Tel: +44 (0)1223 749044 or email. FFI values diversity and is committed to equality of opportunity.
Contact Details;
Contact Name: Ms. PICH Panhary
Phone: 023 211 142
Email: Panhary.Pich@fauna-flora.org
Website: http://www.fauna-flora.org