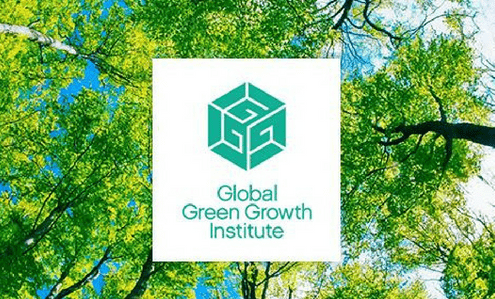 About
If you are thinking of entering the world of international organizations and green growth, an internship at the GGGI could be the ideal start for you. The objective of the internship is to give you a first-hand experience of the day-to-day working at GGGI. The Internship Program is a project-oriented learning opportunity for graduate students to gain experience through research assignments based on GGGI's current operational needs. GGGI welcomes motivated, open-minded, and self-directed individuals to apply. You will be given an opportunity to work directly with outstanding and experienced Green Growth professionals, participate in workshops and meetings, and contribute to analytical work as well as innovative rethinking on sustainable green growth.
Based in Seoul, The Global Green Growth Institute (GGGI) is an intergovernmental organization founded to support and promote a model of economic growth known as "green growth", which targets key aspects of economic performance such a poverty reduction, job creation, social inclusion, and environmental sustainability. GGGI works with countries around the world, building their capacity and working collaboratively on green growth policies that can impact the lives of millions. The organization partners with countries, multilateral institutions, government bodies, and private sector to help build economies that grow strongly and are more efficient and sustainable in the use of natural resources, less carbon intensive, and more resilient to climate change.
We are looking for a talented individual to work with us in the GGGI Cambodia Office to support the implementation of the GGGI Cambodia's Programmatic Communication Plan. Within the framework of GGGI's communication policies, strategies, and guideline, S/he will assist GGGI Cambodia's communication and outreach work. The intern will support the visualization and design tasks for a range of internal and external communication materials and products. The intern will manage media relations and social media accounts.
Internship – Communication
Location: Cambodia
City: Phnom Penh
Contract Type: Internship
Grade; Internship
Salary scale: Country Scale
Contract Duration: 6 months
Date to close (KST): 20/12/2020
Internship Assignment
Communication management support
Support team members in the implementation of GGGI Cambodia's Programmatic Communication Plan and in monitoring and reporting communication milestones as well as communicating project results.
Engage with media community and develop publicity and communication materials to support and promote GGGI Cambodia programs and broader awareness of green growth and green recovery. This includes public relations materials such as briefing notes, factsheets, posters, banners, etc.
Manage GGGI Cambodia social media accounts with daily content and/or visuals posted relating to green growth/green recovery issues in Cambodia
Assist with press releases, event-write ups, web-content and accompanying illustrations or photographs
Assist with proofreading, designing and publishing of GGGI's documents to ensure alignment with GGGI's communication policies and guidelines and to ensure visual identity aligns with GGGI's identity and message
Support team with design and preparation of GGGI and government communication events/campaigns
Smooth liaison with Cambodia's communication service providers and headquarter communication unit
Photography at GGGI events and picture data base kept up to date
Content development and publishing
Support team on an internal, project-oriented content generation and publishing workflow management policy for the Cambodian Country team
Review content publishing workflow management platforms
Identify key media platforms that will be effective messaging vectors
Lead operationalization of a content generation and publishing workflow management platform
Support to external relations
Relationships with national and international media community built and maintained – including journalists, bloggers, online news outlets, and audiences that will help advance GGGI work and branding
GGGI related news regularly fed to targeted professional newsletters
Contact database kept up to date
Support the country team in other tasks as appropriate.
Eligibility
To be eligible for an internship, candidates must:
Be enrolled in a Bachelor's (final year), Master's or PhD program prior to internship assignment, or a recent graduate within the last 12 months.
Be engaged or recently engaged in academic study in a field directly related to the Institute's work
Possess an excellent command of English.
Qualification
Educational background in the field of Media and Communication, Journalism, Broadcasting or related fields.
Technical knowledge / skills on the use of communication tools, materials, and design techniques
Some practical experience in communications, media relations, graphic design, external relations or other relevant field
Full computer literacy including MS Office (Word, PowerPoint, Excel, Publisher, Adobe Acrobat)
Compliment skills with design software and applications such as Adobe Photoshop, Illustrator, InDesign, WordPress, Canva
Excellent English required
Selection Process
Applications submitted after the deadline will not be considered.
GGGI evaluates applications based on: eligibility requirements, relevance of academic study and work experience (if any); and the level of interest and motivation to contribute to development work.
Due to high volume of applications, only shortlisted candidates will be contacted.
Important information
Duration: The internship program is for at least three months and up to six months. Once selected, interns must begin your internship either prior to or within 12 months of graduation.
Stipend: GGGI interns receive a monthly stipend of USD$500 per month. All costs related to travel, insurance, accommodation, and living expenses must be borne by either the interns or their sponsoring institutions.
Visa: GGGI will provide a supporting letter for visa. Interns will be responsible for obtaining and financing the necessary visas.
Travel: Intern will arrange and finance their travel to the internship location.
Medical Insurance: Interns must present proof of valid medical insurance to GGGI upon returning the signed internship contract.
Confidentiality: Interns must keep confidential any and all unpublished information obtained during the course of the internship and may not publish any documents based on such information.
Academic Credit: Interns may get academic credit from their institution of higher education for the internship. Interns need to check with their university to confirm their academic credit policy for internships.
Working Hours: interns are expected to work during normal working hours. Leave should be pre-approved by the Intern Manager, and the latter should inform the Office of HR accordingly.
Learning Outcomes: before completion of the internship, Intern Managers are expected to review the learning outcomes with the intern.
Certificate: provided upon successful completion of the internship, upon request.
How to apply:
Interested candidates are requested to submit their application online via careers.gggi.org
A power point presentation outlining your motivation to work with us
CV
Academic writing sample (e.g. a past assignment)
For more detail Click here