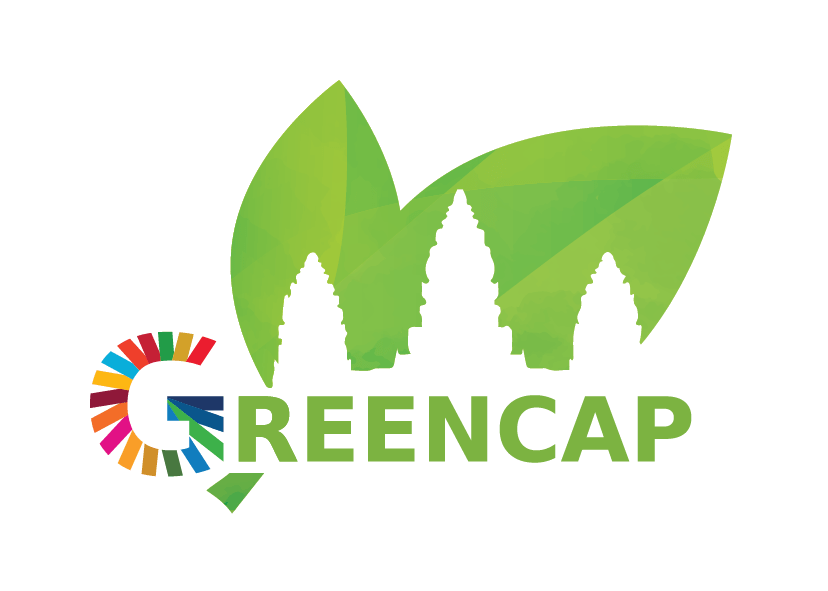 យើងខ្ញុំសូមអបអរសាទរក្រុមនិស្សិតទាំង ៨​ ក្រុម ចំពោះការខិតខំប្រឹងប្រែង និងទទួលបានជោគជ័យនៅក្នុងវគ្គជម្រុះលើកទី ១ នៃកម្មវិធីប្រកួតប្រជែងជជែកដេញដោលលើការអភិវឌ្ឍបៃតង នាថ្ងៃសៅរ៍ សប្ដាហ៍មុន ។ ក្រុមទាំង ៨​ មានដូចជា៖
ក្រុម យុវតីបៃតង និង Green Peace ដែលមកពីសាកលវិទ្យាល័យ​ជាតិបាត់ដំបង
ក្រុម Carpe Diem និង ក្រុមបៃតងប្រពៃ ដែលមកពីសាកលវិទ្យាល័យភូមិន្ទនីតិសាស្ត្រ និងវិទ្យាសាស្ត្រសេដ្ឋកិច្ច
ក្រុម Ecotechno និង Solid Waste Management ដែលមកពីវិទ្យាស្ថានបច្ចេកវិទ្យាកម្ពុជា
ក្រុម GreenD និង Green Economy ដែលមកពីសាកលវិទ្យាល័យជាតិគ្រប់គ្រង
និស្សិតទាំង ៨ ក្រុម នឹងចូលរួមប្រកួតនៅវគ្គជម្រុះលើកទី ២​ ដែលជាវគ្គពាក់កណ្ដាលផ្ដាច់ព្រ័ត្រ នឹងប្រព្រឹត្តនៅថ្ងៃសៅរ៍ ទី៨ ខែមករា​ ឆ្នាំ២០២២ តាមប្រព័ន្ធ Zoom។​ វគ្គជម្រុះលើកទី ២​ នឹងធ្វើការជ្រើសរើសនិស្សិតចំនួន​ ៤​ ក្រុម ក្នុងនោះមាននិស្សិតបរិញ្ញាបត្រចំនួន ២ ​ក្រុម និងនិស្សិតបរិញ្ញាបត្រជាន់ខ្ពស់ចំនួន​ ២ ក្រុម ដើម្បីបន្ដទៅវគ្គផ្ដាច់ព្រ័ត្រ៕
We would like to congratulate all eight groups of students for their hard work and success in the first round of the Green Debate Competition last Saturday. The eight groups consist of:
យុវតីបៃតង and Green Peace from National University of Battambang (NUBB)
Carpe Diem and បៃតងប្រពៃ from the Royal University of Law and Economics (RULE)
Ecotechno and Solid Waste Management from the Institute of Technology of Cambodia (ITC)
GreenD and Green Economy from the National University of Management.
The eight teams will compete in the second round – the semi-final round that will be held on Saturday, 8th January 2022 via Zoom. The second round will select 4 groups of students, including 2 groups of bachelor students and 2 groups of graduate students to advance to the final round.